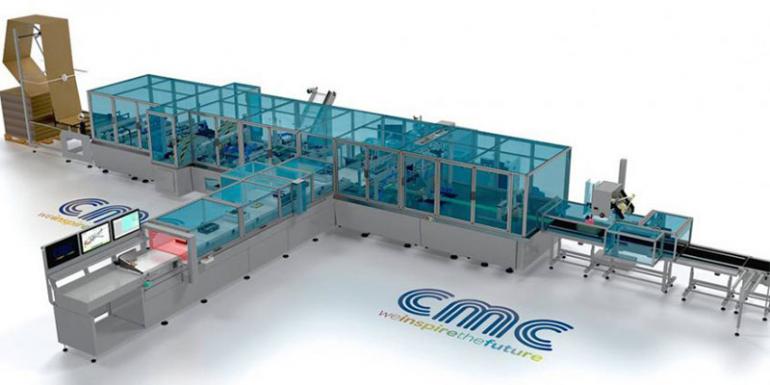 Amazon has acquired a minority stake in CMC Machinery, an Umbrian company specialising in 3D packaging automation with a history dating back more than 40 years.
Following the significant investment it made in 2019 in Cartonwrap robots, a solution capable of packaging 600-700 packs per hour, the Seattle-based giant has decided to acquire a stake in the company through its Climate Pledge Fund.
This dedicated investment programme was launched in 2020 with an initial $2 billion in funding to invest in companies committed to developing sustainable technologies.
The majority stake (70%) will continue to be held by KKR, the American private equity firm that took control of CMC in November 2020, with the Ponti family retaining the remaining 30% and management of the company.
Founded in 1980 by its current chairman Giuseppe Ponti and the Ponti family, who will continue to run the business, CMC Machinery has 400 employees and customers in more than 30 countries including Italy, the Netherlands, Germany, France, UK and USA. It offers packaging on demand, logistics, mailing and graphic design services, predominantly for the e-commerce sector.
CMC will use Amazon's Climate Pledge Fund investment to further accelerate R&D in sustainability and automation solutions, to expand capacity, to accelerate growth globally and to strengthen the team with key hires in Italy and across Europe.
According to Amazon's top management, CMC Technology will facilitate the transition to a low-carbon economy and bring additional benefits.
"It will allow us to produce custom-sized boxes tailored to the dimensions of the items in each order," said Kara Hurst, Vice President and Head of Worldwide Sustainability at Amazon. "This means reducing the cubic volume for each box by 24% on average and reducing the use of approximately 1 billion plastic air pillows by the end of 2022."
Read more in "Facts and data"